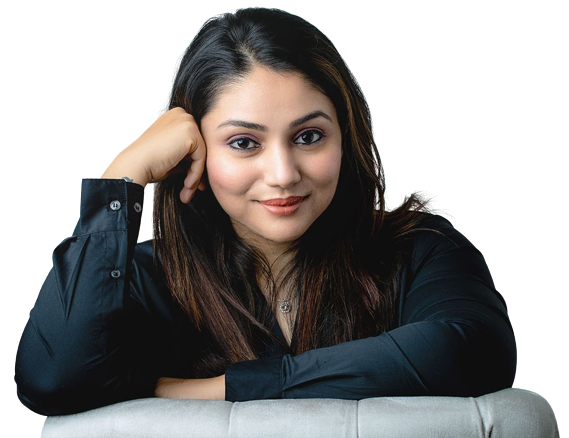 "Life isn't about finding yourself. Life is about creating yourself."
Guiding Professionals from
Leading Organizations to Success
My Journey from International Certified Career Coach to becoming the Best Life Coach in Dubai.
10 years back on a bright sunny day of the recession year, I landed my first job. After a series of technical, HR and stress interviews, I should have jumped out of joy to make it to the top 10% who landed a job in an MNC from the campus. But I felt I could have done better…
1 year into the sales job, I got promoted with incentives and bonuses. I bought my first car with it, my heart should have swelled with pride, but I felt I could have done more…
2nd year my hard work paid off and I was selected as one among the top 5% of outstanding performers, but I felt there was something missing..
I craved fast-track growth. A logical conclusion was to enroll in a management program. Like most millennials, I believed an engineering degree and masters in business from a top B-school would land me all that I wanted in the world. I put my heart and soul into it and landed a lucrative job as I wanted. I enjoyed the job security and work-life balance for a while but my itchy feet kept wanting for more.
Soon I discovered that a well-done appraisal cycle neither a double-digit salary hike nor a fast-track promotion could settle my mind. I felt I was capable of achieving something bigger and greater.
Motherhood came along, constantly trying to raise the bar of parenting, trying to be the perfect wife and pressurizing myself to overachieve at work, all left me overwhelmed. The outlet was in the form of putting pen to paper, and I started writing blogs. The blog became quite popular as I chose to pick anecdotes from daily life. Readers found it relatable. Read all my blogs here www.thanimallu.com
Friends, acquaintances and the virtual family of readers started asking me about simple tips to solve their complex life problems. I was never good at giving advice. Also what worked for me might not work for anyone else. Was there a different way to help people simplify life? Was there a way to settle my unsettled mind and find out what was missing in my life? Coaching changed the way I approached life. It gave me a greater purpose in life. Coaching influenced me so much in a positive way that I decided to quit my corporate job and be a coach for good.
I took my professional training from Coach Transformation Academy. With an international accreditation in life coaching, enthusiasm to follow my passion and excitement to work with high potential individuals realize their dreams, here I embark on a journey of self-fulfilling life.
I still feel the need to do more, do better and go higher. The difference is now I know what I'm aiming for. I know my priorities and only focus on what really matters. It took me a decade to reach this state of mind. I wish I had discovered coaching much earlier in my career.
What would you like to become in the next 10 years? Seems like a long time to go. Why should you start now? Dreamers dream and plan, while achievers go ahead and do something about it. They invest in themselves in terms of time, money and energy and slowly build their way to success. Think big, think long term and start acting now.
If you are in a confused state where you want to achieve a gazillion number of things and can't seem to focus and prioritize; if you want to work on yourself for greater success and happiness and ultimately winning; I might be the right coach for you. It is okay if you have no clue about what needs to be done and how to go about it; we can do it together. All you need to have is accountability to achieve goals and commitment to success and an attitude to win.
Still thinking? Let's chat and trust me it will work..
My Life Coaching Service In Dubai Includes:
Goal Setting
As a best life coach in Dubai, I can help you to identify your key priorities in life, whether it is related to career, relationships or personal growth. SMART goals, which are Specific, Measurable, Attainable, Realistic and Timely, ensure that your objectives are clear and achieved within a certain period of time.
Personal Development
Coaching is a self-reflective exercise, and one of its key takeaways is developing self-awareness and understanding your strengths and areas of development. Life coaching can help in creating and executing a personal development plan.
Stress Management
Managing work, personal life and relationships can become stressful if not done the right way. Finding work-life harmony and managing stress is of utmost importance, and a good life coach can help you with techniques to reduce stress effectively.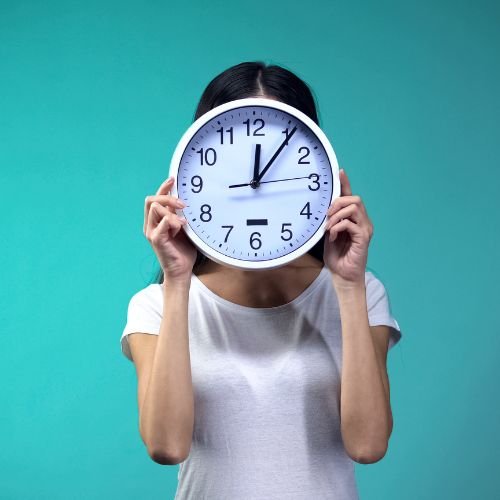 Time Management and Productivity
With infinite digital distractions and attention deficit being a common scenario, it is important to manage your time and focus on productive efforts. A Life coach makes sure your time is managed efficiently.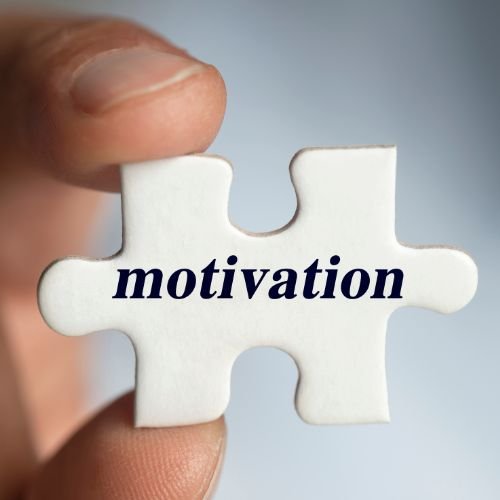 Motivation and Accountability
Having a coach as your accountability partner helps you stay motivated and energized in the journey of finding your north star.
Communication and Relationship Skills
Improving interpersonal skills and communication skills can help in effectively nurturing long-term relationships both at work and in personal life. Life Coaching gives insights into your strengths and weaknesses and helps improve your confidence and, thereby, your relationship with others.
Career and Business Development
Career/ Business is a part of life and cannot be categorized separately. At Transforming Minds, we take a holistic approach to coaching, addressing all aspects of life while focusing on career/ business specifically.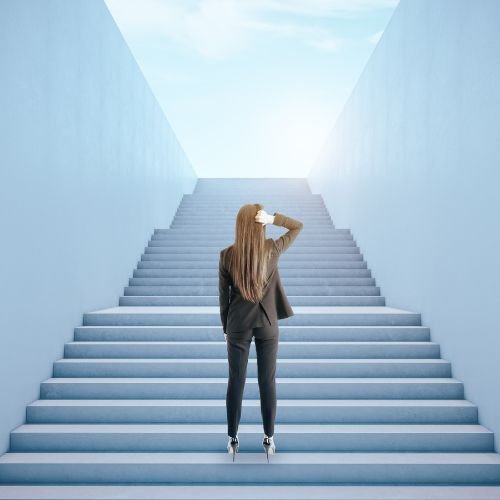 Decision-Making
Most people find decision-making difficult due to a lack of options or availability of multiple options. Through Life Coaching, one can understand their personal values and make better decisions.
Overcoming Obstacles
As a best life coach in Dubai, I use customized tools and techniques to help my clients overcome obstacles and self-limiting beliefs and face challenges to move forward in life and career.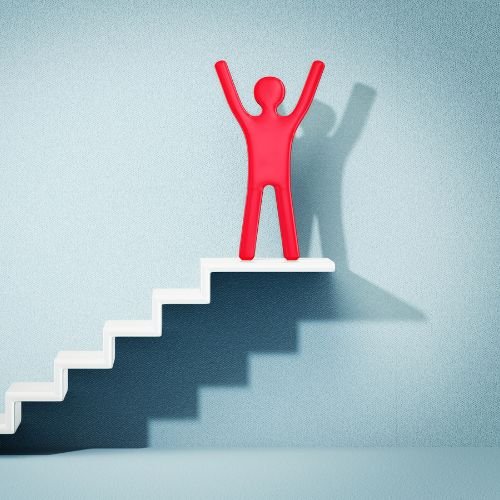 Achievement and Success
As a Life Coach, I can help you set and achieve your priorities and goals and accomplish a fulfilling life and enjoyable career in the long term.
Don't miss this opportunity!
Get FREE 15-Min Discovery Session
Frequently Asked Questions About Life Coaching
What does a life coach do exactly?
A life coach is a wellness professional who helps people in attaining a greater level of fulfillment in their lives. Life coaches help in simplifying goals, identify the obstacles, and crafting strategies to handle those obstacles. Life coaches provide the strength needed to make a long-lasting change in life.
What problems do life coaches solve?
Life coaches can help people improve their well-being and find more meaning in their lives. In this process, they solve Monday morning blues, get a clear vision of goals, provide motivation to engage in more activities, develop a purpose, build back lost confidence, set your career back on track through adequate guidance, and develop inner peace.
How can I become a life coach in Dubai?
There are various training programs available to help you become a life coach in Dubai. It is essential to choose a good training program that is respectable, authentic, and has been recognized by Coach Trainers and global bodies.
How much does a good life coach cost?
Consulting a good life coach in Dubai should be seen as an investment as the skills and experiences you learn to multiply in cost opportunity through the years. These skills add value, and the return on your investment is high. The cost also varies according to the experience of the life coach, her credentials and the nature of coaching you opt for.
How Much Do Life Coaches Make in Dubai?
The earning of a life coach in Dubai depends on the years of experience and the success rate of the individual. Life coaches have hourly charges, so it ultimately boils down to the number of clients they have.
What skills are needed to be a life coach?
There are a few skills and qualities that a life coach in Dubai must possess. Effective communication skills, awareness, active listening skills, non-verbal listening techniques, good body language, the ability to ask powerful questions, and mirroring skills are a must for a life coach. These skills set the foundation for how a coach will further interact with the clients.
What is online life coaching?
Online life coaches are also known as virtual coaches who work with clients around the world to help them identify their strengths and weaknesses. This life coaching is done through the digital medium and through interactive sessions. They help their clients in achieving personal growth, empowerment, and transformation.
Is being a life coach a good career?
A life coach has a firm understanding of the principles of success and has great communication skills in putting those ideas forward. Becoming a life coach is not very easy, and you have to be very good at this profession to have clients lining up for you. If you have the skills and most importantly the passion to create a positive impact in other people's life, becoming a life coach in Dubai is a great career option.